Emily Blunt is a British-American actress. She was first recognized for her role in The Devil Wears Prada. After this role, Emily landed several projects, which can be called a breakthrough in her career. The 39-year-old British actor has won several awards and honors, including the Golden Globe Awards. Blunt has worked in various memorable movies and given some amazing and commendable performances. This article will list the Top 5 best movies by Emily Blunt. Continue reading the article, so you don't miss out on a good watch.
Also Read: Top 5 Popular Songs Of BLACKPINK
Top 5 Best Movies by Emily Blunt
5. The Adjustment Bureau
The Adjustment Bureau is an action thriller movie released in 2011. In this movie, politician David Norris is trying to win a Senate seat when she meets ballerina Elise Sellas played by Emily Blunt. Although David is a man who is not interested in dancers, this time, he fell for Elise. Now, he is in a dilemma whether he wants to go on his way as decided by fate or defy fate to live with Elise Sellas. Emily Blunt gave one of her best performances in this movie as she goes from zero to hypnotic, and you cannot deny that you got terrified.
4. The Devil Wears Prada
Emily got recognition as one of the brilliant actresses after her tremendous acting in this movie. David Frankel is the director of the American comedy-drama movie The Devil Wears Prada. Emily plays the co-star of Anne Hathaway and Meryl Streep. The movie grossed $326 million worldwide, while the budget of the movie was only $41 million. In an interview, Blunt said that she could have played the role bitchier but being bitchy was ordinary at those times.
3. Mary Poppins Returns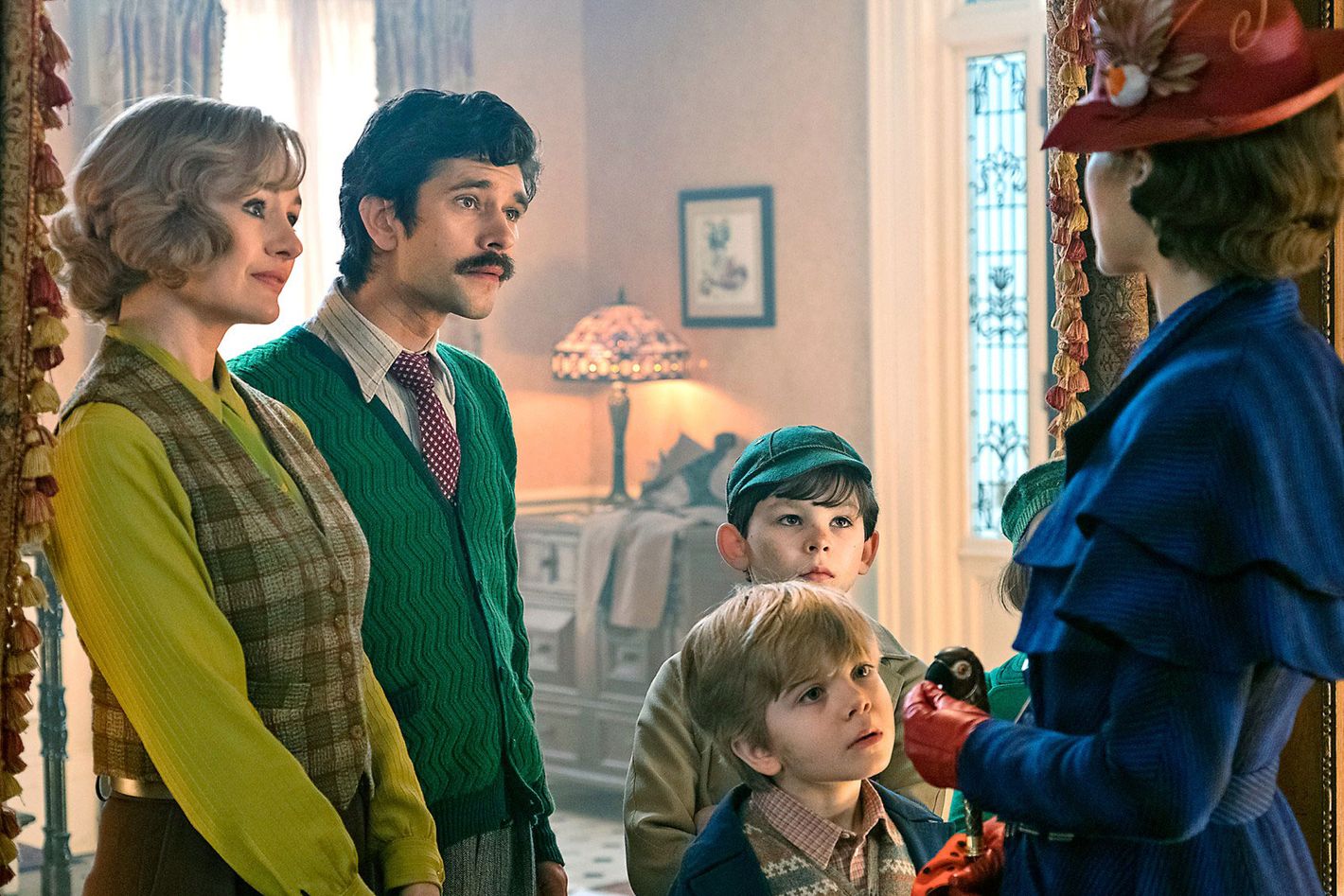 In this movie, Mary Poppins, a nanny return after a decade to help Michael's children as his wife dies. Banking siblings are going through a tough time after the death of their mother, and a magical nanny is back to help them. Emily Blunt plays the role of Mary Poppins, and you can not take your eyes off her as she improves her siblings' lives and helps them understand each detail. She amazingly plays the role of a sarcastic and intelligent nanny.
2. Your Sister's Sister
Lynn Shelton is the director of the American comedy-drama movie Your Sister's Sister. This movie story revolves around Jack sleeping with lesbian girl Hannah who is the sister of her friend Iris. Emily Blunt played the role of Iris in the movie. However, Hannah didn't sleep with Jack to have love. Instead, she stole his sperm to get impregnated. Although Jack confesses that he wouldn't have ever slept with Hannah if Iris had been with her, and confessed love for each other.
1. My Summer of Love
Powel Pawlikowski is the director of the British drama movie My Summer of Love, based on a book. This movie revolves around the story of two women belonging to different classes and backgrounds. They fall in love with each other and share a romantic relationship. Emily Blunt plays the role of Tamsin, a lesbian in love. Notably, this is one of the best performances of Blunt, where she is emotional but never weak.