Ethan Hawke is an American actor, author, director, and writer. He is one of the most popular actors of his era, appearing in several amazing movies. Over the decades, he has earned several awards and honors for his memorable acting. Hawke gained fame after acting in movies like "Before" trilogy by Richard Linklater and "Reality Bites." In this article, we will give you insights on the net worth of Ethan Hawke, his career, real estate, assets, and much more.
In 2010, Ethan debuted as a director with the play "A Lie of the Mind" and later grabbed the role in a 2018 revival of the same play called "True West." The American actor has also written three novels and a graphic novel.
Also Read: What Is The Net Worth Of Cardi B?
Personal Life of Ethan Hawke
Ethan Hawke's full name is Ethan Green Hawke. He was born on 6 November 1970 in Austin, Texas. He spent his childhood with his mother as his parents divorced when he was four. While doing secondary schooling, Ethan became interested in writing and acting. After completing his graduation, Hawke studied drama at Carnegie Mellon University.
In 1998, the 52-year-old actor married actress, Uma Thurman. The couple had two children together. However, the duo divorced in 2003 when Uma accused Ethan of infidelity. Later in 2008, Hawke married Ryan Shawhughes, and the couple had two children.
Real Estate of Ethan Hawke
In 2013, it was reported that Ethan brought a property in Brooklyn, New York, worth $3.9 million. The lavish home spans over 4,0000 square-foot and include six bedrooms. Hawke also owned a property at Chelsea, which he sold for $6.25 million. This home has an area of 3,500 square feet. At the same time, his new home in Brooklyn has five working fireplaces with marble mantels, stained glass windows, and plank wood floors.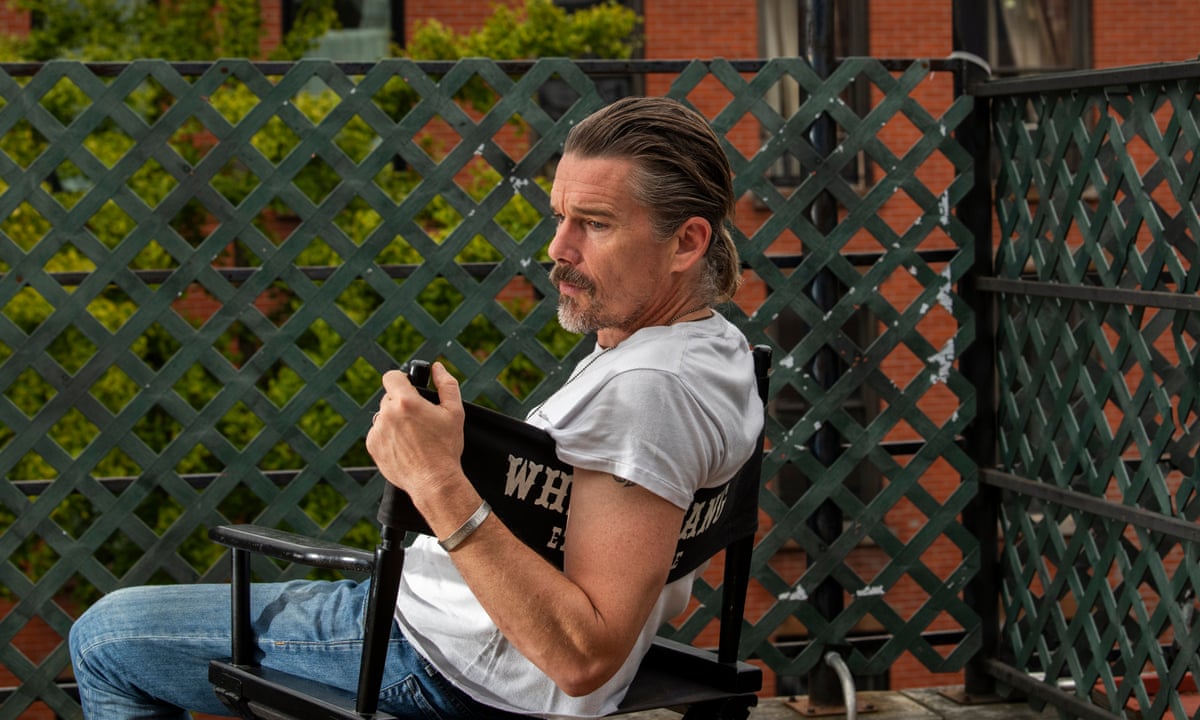 Ethan has an amazing Real Estate portfolio. Adding on to this, he also owns a private island in Nova Scotia, Canada. The island covers an area of 3.6 hectares and comprises a 60-meter land bridge. Amazingly, there are only two cottages on the island, and one of them was built in the 1860s.
Cars owned by Ethan Hawke
In 1970, Ethan brought his first car, Duster, because, at that time, he thought it to be the coolest car. However, he accepts that he was wrong but who doesn't love their first car. He also owns a Chevrolet Suburban. Amazingly, the actor is not into cars and accepts that he doesn't like BMW or Lamborghinis as it feels like showing off his wealth. When lots of people are dying out because of poverty, that makes a lot of sense, so moving right to the wealth of Ethan Hawke.
Net Worth of Ethan Hawke
The net worth of Ethan Hawke is estimated to be $55 million in 2022. He has accumulated most of his wealth from his acting career. While Ethan also earns a decent amount of money from his published novels. He has worked in several memorable films, which never get old and keep him in his start position.
Ethan is also into endorsements and collaborates with brands for their marketing campaign.